SENT:
Sat. Jan. 9, 2021 11:26 am
TO:
Racers & Parents 2020/2021 (52 subscribers)
Slalom Race #1 Update
Posted 1/09/21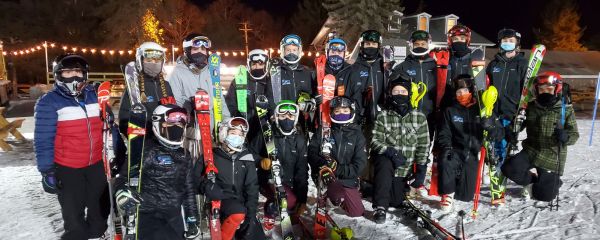 You made us proud and gave it your all last night. It was an energetic first race and you have put us on track for what will be a rewarding season.
As we await the race results, please note, the times shown on Live Timing are incomplete. Not only are they missing times for our racer's 2nd runs, but they are also missing both times for one of our racers on the varsity girls team.  
Having run some calculations this morning based on the times that are available and taking into consideration how our racers performed in their second run, I remain hopeful that when the results are final, both our girls and boys teams will find a spot on the podium and both teams should be awarded more wins than losses. We will just have to wait for the results to come in. I will keep everyone posted as soon as I know something.
Once again the Sparta Ski team has demonstrated their love for the sport of alpine racing and commitment to our league by being the last ski team off the mountain top and cheering on all the other high school racers as they anxiously await to hear the starter ask "Racer Ready?". Year after year this team continues to demonstrate exceptional sportsmanship. Thank you to our team captains Claudia Calafati and Rachel Young for making this our respected trademark.
Thank you to former Team Captain Olivia Finkeldie & Jillian Stote for their coaching assistance at the race last night and to former Team Captain Connor McAndris for his assistance at our recent mountain practices.
Mark your calendars, our next slalom race is next Thursday. 
WEAR A MASK & SOCIAL DISTANCE
Don't Be The Reason, We Don't Have A Season


WE GOT THIS!