Sparta Varsity Boys Go Out On Top
Great effort by the Sparta Varsity Boys Ski Team yesterday at the Petro Qualifier at the National Winter Activity Center. The Sparta Boys ended the 2020/21 race season on a high note stepping up to the podium one last time and placing 3rd overall. Just one spot shy of qualifying for States. Eleven NJ High School boys teams competed in hopes of taking first or second place and advancing to State Championships. Mountain Lakes won first place and Newton placed second. The Petro consisted of one-run giant slalom followed by one-run slalom.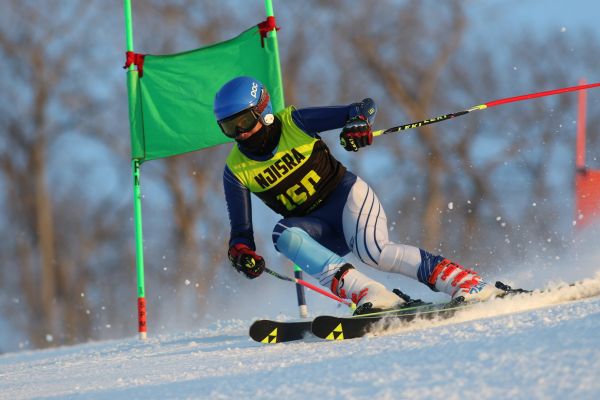 The Sparta boys team struggled to keep their top four racer times compressed in the giant slalom race and finished in 7th place overall. Once again, sophomore racer Kanna Pasunuri led the boy's ski team in both disciplines with a strong sixth-place individual finish in the giant slalom and a fantastic fourth-place finish in slalom. It was in the second run on the super long slalom course that the Sparta Boys ruled the mountain and powered their way across the finish line winning 1st place! Bravo Men, you went out on top! Responsible for the 1st Place Victory in slalom were our top four racers; Kanna Pasunuri, Drew Young, James Kressman, and Jake Koerner. I could not be more proud of this very young team of Freshman and Sophomore athletes. We did what we could with the limited training time. They worked hard at every practice and gave their all at every race. They came a long way and finished as champions. Thank you for giving me the opportunity to coach you and watch you improve.  Cheers to a memorable season.